noodge (nooj)
Variant of nudge.
v.
To annoy persistently; pester – dictionary.com
What's the purpose? And who created it?
Noodge is a creation from my buddy, "Pakker" Boon.
According to the official statement, "Noodge is a clever little thing that doesn't want to be disturbed! Every time you flick the switch on, turns itself off and goes back into hiding."
Watch the video if you don't get it.
Video example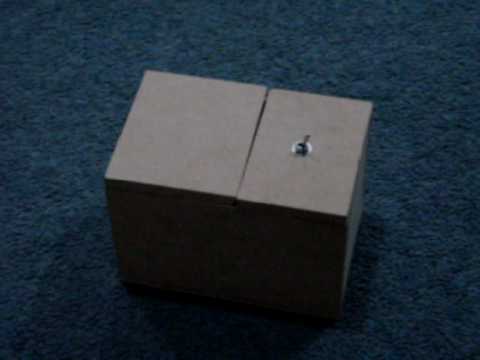 I bet your first reaction would be "…………………." (/silent)
Why is it being created?
To annoy the hell out of you. No other better reason
Pakker Boon always has these kind of weird creation in his mind. We hangout a lot during high school and I remember him making a Spud Gun (a.k.a. Potato Cannon). We were only 16 and we thought of using this cannon to shoot Principal's car, lol.
We couldn't afford to buy so many potatoes that time so we replaced with toilet tissues instead. We have brilliant minds.
And no, we didn't shoot principal's car. We end up shooting tissues to neighbour's roof, and had lots of fun
Besides Spud Gun, Boon also attempted many other DIY projects. Projects which includes modify music box, revamp bass-guitar, hobby kits and more. Boon has a passion for creating and building new things, including this Noodge box.
Boon is auctioning his Noodge box at Trademe.co.nz. Current bid is $120 and I suspect the price will skyrocket in final few hours.
Scroll down and read "Questions and Answers" and you'll see massive of positive feedback, and potential customers in future.
Shit man, you've done a great job, Boon!
Interested in this project?
If you find his creation fun, you can get a customised Noodge Box for yourself. Contact him if you are interested.
If I own one of this Noodge box, I will put it in front of office receptions, or maybe in the pub to keep everyone entertained (or annoyed).
Question of the day:
Where will you place this box if you had one?
Join over 1,100+ people who get fresh content from Ahbing.com - weekly!
You will receive a copy "KK 43 Best Food Guide" when you sign up to my email list, also receive newest updates from my blog once a week.